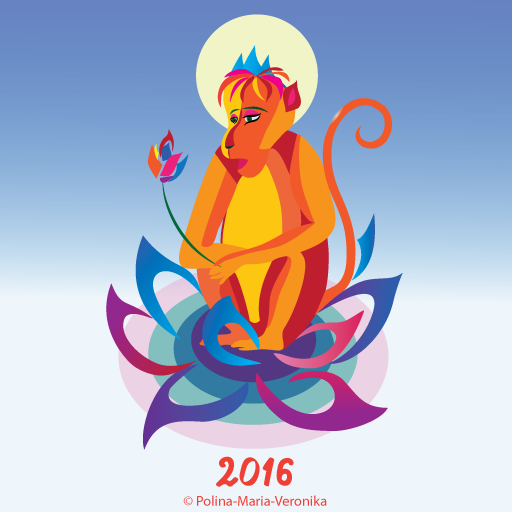 02.13.2013 Oh the neons are a gleamin' and the gamblers are a dreamin'
Hey Now! Y'all still with me? I actually slept in till around 7:30. Not the best day to do this. I've got the Craps Tourney today. First session is at 9:15. Second session is at 12:30. And in between, I've got to shuttle Kev to the airport. Should be interesting. I hear from Kevin. He's in his room packing. I offer him a stake for the morning but he refuses. Down to Cocaine Vegas I finally spot our Reneee. I yell Reneee!!! She yells Brucie!!!! She had some wisdom teeth removed. Ouch! But she is doing better. I get Sweet Ti's coffee, plus a half a dozen Winchell's donuts- Reneee's choice. We hug and I promise to send Sweet Ti by.
I make my delivery upstairs and head on down for my first session. I'm assigned to table 1. We are each given $1k in bogus chips. Table minimum is a $10 pass bet. I've never played in a tourney before. As a matter of fact I've only played craps a total of 4 times in my life. 40 rolls per session. I stick with pass/odds and come/odds with a couple of field bets thrown in. I finish with $879. I was the shooter the last 5 rolls and never made my point or crapped out. Sweet Ti and Kevin come down. I'm playing DDD in the Higher Limit Room. Rather I'm losing. It's about time to go, and I only have a TITO for about $35. to stake Sweet Ti. I tell her to use my player's card and download $50 in comps to use as free play while we are gone. She bids our Kevin farewell and we load up Cheri-ola and make our way to the airport. I triple park at Terminal 1 departures and give Kev a big hug. Safe travels my Brother! I hit the Russell Rd. exit and take it all the way to Arville St. Man that was easy! I park Cheri-ola and elevate for a withdraw from the safe and grab a near beer. The flowers are pretty.
I find my Sweet Ti at the Crawdad along with Hank Bonefish, Daniel and Nancy. Our favorite crew. Since I've been gone, she has lost the $35, downloaded the $50 comp play, gotten that down to only .50 and worked her way back up. I'm proud of her. She continues...
It's about time for the 2nd session, and they are setting up. I've drawn table 4. Lets see how things are going.
I drew position #14 which was up against the stckman. Not too good considering I am left handed and he is right handed. We start after Derrick finally finishes giving instructions. That dude is always so super hyper. Everyone including me is making crazy bets. Hundys are covering the hardways. I ain't hittin' shit yet again. I can see Sweet Ti playing at the Crawdad from my spot. Finally about halfway thru, I look over and Sweet Ti is jumping up and down and rushes over to the craps table. "Quick come over, I've finally popped my cherry!!!" I tell her I can't, I'm in the middle of a session. Were you playing .50? "No.....DOLLARS!!!!" I went all in, and by the time I lost and signed out with Ø on the sheet, she had already done her paperwork. First Royal in 10 years of play, and it's for dollars. Way to go Sweet Ti!
Now that's the way to do it. She held 2, and drew the rest. I am so proud of her. She tipped everbody well too. That's my wifey!! Nancy mixes her up one of her famous frozen concoctions in celebration.
We sat there and played a bit more, then stopped by the Higher Limit Room for some Triple Double Diamond. Didn't work. By now it was time to go to the room and do some banking and to get ready to go over to see Ziggy, Bo, and their faithful canine, Dusty.
Couldn't resist.....
We got to Henderson around 3:30. It's always nice to see Bo. She used to deal at Terrible's, but quit several years ago due to illness. Frillin' cigarette smoke! Dusty was yipping as we gave out hugs, and we looked around the yard a bit before sitting down to a nice chat.
He's a rescue from the local SPCA that they got a couple of years ago. What a personality! Zig is taking us to the new steakhouse at Silver Sevens, The Backroom. For his 15 year anniversary of working at Silver Sevens, Zig received a nice comp for dinner there. He was gracious enough to share it with us. Chris is our server.
We each started with a Caesar salad that was served in a unique parmesan cheese bowl. Then we each had the Filet. The food was great, the presentation could have been a bit better. Ziggy used to work with the executive chef here Nestor Rodriguez back in his Stardust days. Nestor came out to see us, but I was using the facilities down the hall at the time. The Back Room is kinda hard to find. It's the hallway past the buffet and the cafe. Nestled way down at the end. It was a fine meal. Thanks a bunch Ziggy! Cheri-ola whisks us back. We kick back and enjoy our full bellies at their place, then make plans for us to treat them to dinner on Monday. See y'all then!
There is some kinda Love Festival event going down at the Arena tonight, and parking is at a premium. I end up parking Cheri-ola on the 3rd floor. Sweet Ti is beat, so I escort her to the room. Along the way we stop to talk to Art the security dude. He's a nice young guy. As a matter of fact, almost all the employees here are friendly. Makes a difference. I arm for bears from our newfound wealth. The shorty at the Crawdad id open, and I sit down next to today's local- Frank. Frank is from 'Bama and has been living in Vegas since '59. Man does he have some stories to tell! He's a black dude of indeterminate age. Great tales of living here especially in the '60s and touring with a band. I play while he talks.
The straight flush streak continues. Accentuated by Sweet Ti's Royal. Frank has to boogie, and after a bit, I do too. Helluva day!!!! We are up about 3k for the trip after 3 days. And still 6 left to go.
TOTAL: RB- 6160 points Sweet Ti- 3200 points and she makes Sapphire, the uppity blue card!
NEXT:
02.14.2016 I kinda like it. Crazy little thing called love.
INDEX:
Royal Fire Monkeys Invade Clark County!!
HOME: